All Savers is a self-funded medical plan offered by United Health Care Insurance. The All Savers plan consists of three different parts:
A self-funded health plan.
Third-party administration agreement for claims processing, billing, and other administrative tasks.
A stop-loss policy with either All Saver's Insurance Company or UnitedHealthcare, depending on your service region.
United Health Care is the third-party administrator (TPA) for all plans in the United States. As an independent TPA, United Health Care does not provide insurance coverage to its members.
Instead, it acts as a claims processor and pays medical providers directly.
United Health Care has agreements with more than 1,000 hospitals, physicians, clinics, and other healthcare providers nationwide.
These providers agree to accept payment from United Health Care instead of you, the member.
What Does All Savers Insurance Cover for Addiction Treatment?
All Savers insurance plans may be able to cover some of the costs related to substance use disorder treatment. Depending on your plan and/ or state, you may be eligible for coverage of detoxification and residential or outpatient rehabilitation services.
You may also be eligible for medication coverage. The following are examples of what All Savers covers:
Detoxification
Inpatient Rehabilitation Services
Outpatient Rehabilitation Services
How to Verify All Savers Coverage for Rehab
If you have questions about whether your insurance will cover the cost of addiction treatment, contact your provider's office first. If they cannot answer your question, call United Health Care at 1-800-843-7202.
Ask them if their plan covers addiction treatment. They can tell you if your plan provides benefits that may help pay for addiction treatment.
If your plan doesn't cover the cost of addiction treatments, you'll need to find out how much money you can afford to spend on recovery before you start treatment.
Does All Savers Cover Co-Occurring (Dual Diagnosis) Disorder Treatment?
Mental illness is treated by dual diagnosis treatment, including both addiction and depression treatment.
This type of treatment is usually covered by insurance companies. It is important to keep in mind that co-occurring disorders often require more intensive care than a single diagnosis.
Does All Savers Cover Rehab Medication?
Medications used to treat addictions are typically covered under most insurance policies. However, there may be restrictions on which medications you can receive.
For example, many insurance plans do not cover methadone maintenance therapy, and some plans may limit the number of days you can receive certain drugs.
Can I Get Financial Assistance for Substance Abuse Treatment through All Savers Insurance?
Yes! Many people who struggle with substance abuse issues qualify for financial assistance programs.
These programs include Medicaid, Medicare, Veterans Affairs, Department of Housing and Urban Development housing subsidies, Supplemental Nutrition Assistance Program (SNAP), Women, Infants and Children (WIC), and Temporary Assistance for Needy Families (TANF).
Does All Savers Cover Drug And Alcohol Rehab?
All Savers plans cover drug/alcohol rehab, inpatient rehab, outpatient rehab, and mental and behavioral health care.
You may need to get prior approval from All Savers. Your plan covers most doctor and facility costs at network centers, but you'll pay a portion of the costs if you choose an out-of-network center.
If you enroll in an out-Of-Network rehab program, you may owe a 50% co-payment.
Do Treatment Centers Need To Be In-Network for All Savers?
No, oftentimes treatment centers aren't required to be in-Network. However, some plans require a steeper coinsurance percentage or co-pays in order to see a provider that isn't in your network.
Another plan may not cover out-of-network services altogether, leaving you responsible for the costs.
Treatment Centers are not automatically required to be In-Network. However, check with a United Healthcare Representative to determine your Out-Of-Network Coverage and the costs you will be responsible for.
What Is Out-Patient Treatment?
Out-patient treatment involves any treatment that occurs outside a rehabilitation center, such as group and individual therapy sessions. They tend to generally be less expensive than inpatient treatment.
It is also better suited for those who don't want to stay overnight. Most insurance plans cover this form of treatment.
Out-patient treatment can also be offered once someone has finished their stay at a rehabilitation center.
How To Know If Someone Needs Rehab
If you suspect that a loved one may have a problem with substance use, it's best to seek help right away.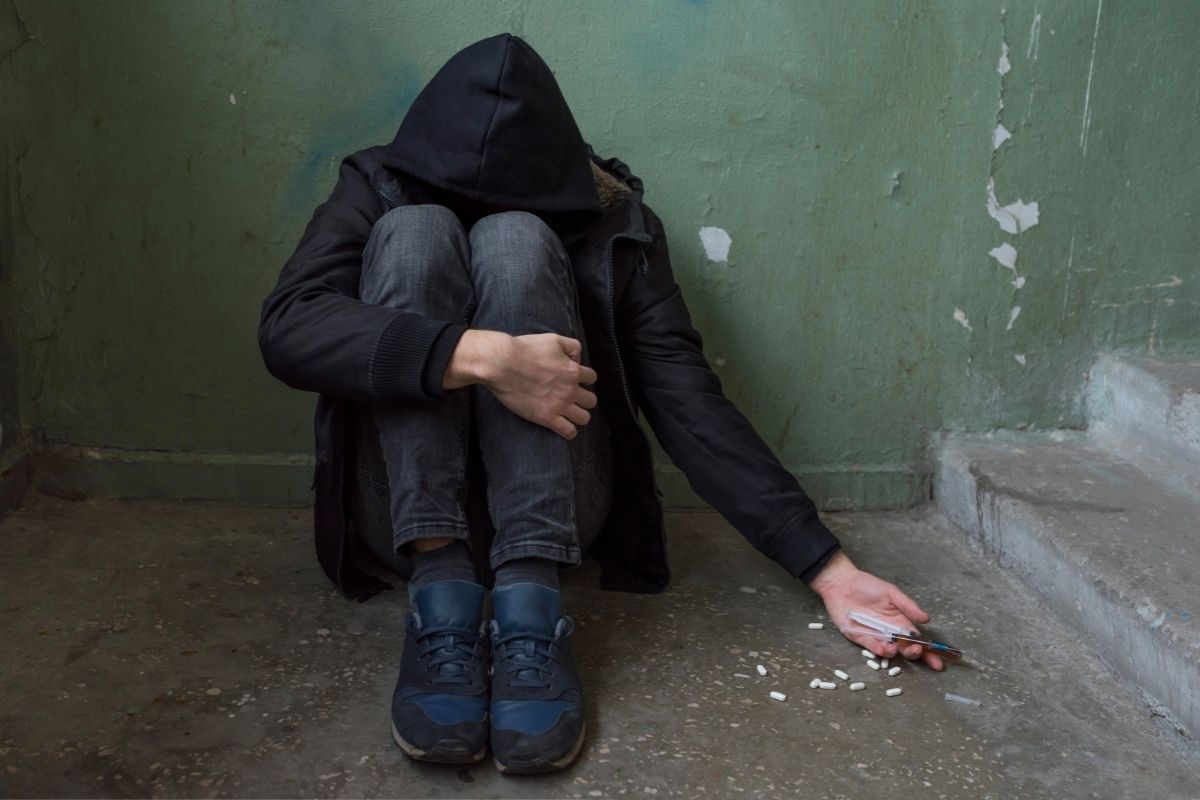 The sooner they start getting professional help, the greater chance they have of overcoming their addiction. Here are signs that indicate whether or not someone needs rehab:
They are using illegal substances.
Loss of interest in other activities.
Spending too much time alone.
They're lying about how much they drink or take drugs.
They often show up late for work or school.
They're showing signs of depression or anxiety.
They're acting paranoid or aggressive.
You notice they are having money issues.
Can I Get Help For My Addiction Without Going Through A Drug Or Alcohol Rehab Center?
Yes, there are many ways to treat addictions without going through a traditional drug or alcohol rehab center. Some of these methods include:
Therapy
Medication
Support Groups
Self-Help Books
12 Steps Programs
Supportive Family Members
Personal Responsibility
The key is finding what works best for each person. There are no "one size fits all" solutions when it comes to treating addictions.
Final Thoughts
To conclude, All Savers Insurance offers coverage for both inpatient and outpatient rehab programs. As long as you meet the criteria for coverage, you should receive reimbursement for the cost of treatment.
If you are unsure about whether or not your insurance will cover rehab, contact a representative today!