Using Drugs and Alcohol While Pregnant Can Be Damaging to Mother and Baby
The impacts of drug and alcohol addiction can have serious side effects and implications on a person's overall health and well-being. As you engage in alcohol or drug abuse, there are serious impacts to a person's physical health including damage to specific organs such as the liver, kidneys, and heart, Substance abuse can significantly impact a person's immune system and overall physical functioning of the longer your addictive behaviors continue. Drugs and alcohol can create severe physical dependencies within users that can lead a person to experience mild to severe withdrawal symptoms that can significantly impact their day-to-day functioning and create a vicious cycle of addiction as they attempt to drink to mitigate and manage the onset of withdrawal symptoms. 
Although addiction can have significant impacts on a person, when you are pregnant and living with an active addiction, the impacts can be devastating for the mother and baby. During pregnancy, the health of the mother is crucial for the proper development and health of the unborn baby. While a mother is pregnant, it is important for the baby's health that the mother is getting proper nutrition, nutrients, and sleep for the fetus to grow and develop. Engaging in substance abuse can cause a baby to have a deficiency in the essential nutrients and vitamins that will promote positive fetal development. There are increased risks for pregnant women to have full-term pregnancies while engaging in substance abuse as some women may experience premature births or, in some cases, there may be birth defects due to exposure to drugs or alcohol. Infants are at risk of having low birth weights, having a small head circumference, and, in some cases, sudden infant death syndrome (SIDS) or babies being born stillbirth. . Depending on the severity of your substance abuse and specific drugs or alcohol use that you engage in, there is an increased risk for a baby to be exposed to these substances leading to the baby being born addicted to those substances from birth. This can be damaging to the child's first moments of life as they will need to endure withdrawal symptoms upon birth that can be difficult for a newborn to move through. Although there are potential risks for pregnant women and babies, there are treatments available that are safe for the mother and the baby that will maintain safety for both mother and child while offering effective forms of treatment that will alleviate the physical dependence on drugs and alcohol. Pregnant women and their babies will be able to restore their health and facilitate a healthy birth and new life for the infant. 
What are the Effects of Drug and Alcohol Addiction During Pregnancy?
For women that are pregnant and living with an active addiction to drugs or alcohol, there are a number of risks and effects from addiction that can occur. Side effects that can occur can impact the mother along with the health of the unborn infant. Using drugs or alcohol will increase the risks for the baby but will also have negative consequences for the mother as well that will influence the mother's overall physical and psychological health. The effects of addiction while pregnant include: 
Pregnant women engaging in substance abuse may experience preeclampsia which causes high blood pressure and severe swelling within their extremities. 

Pregnant women may also experience gestational hypertension

Increase the likelihood of experiencing premature labor 

Increased risk for miscarriage

Decrease in normal, fetal growth and development rate 

Low birth weights for infants 

Infants may experience a lack of coordination 

There is an increased risk of babies being born stillbirth 

Babies are born with various birth defects including defects within the mouth and lip

Infants growing up with learning disabilities 

Heart problems within the baby 

Infants will grow up experiencing joint problems 

Difficulties with cognitive functioning 

Abnormal feeding and growth during infancy 

Women that engage in intravenous drug abuse are at a higher risk of contracting HIV. If a woman contracts HIV, there is an increased risk for the mother to pass on HIV to the baby while in the womb.

Women that engage in alcohol consumption while pregnant are placing their infant at high risk of developing fetal alcohol syndrome disorder (FASD)

Infants may grow to develop behavioral health conditions or concerns 

Babies exposed to opioid abuse are at a higher risk of becoming physically dependent while in the womb. This causes babies to be born addicted to opioids and experience withdrawal symptoms upon their birth

Women who use nicotine while pregnant whether it be smoking or vaping can impact a baby's brain and lung development 

Newborn babies are at a higher risk of sudden infant death syndrome (SIDS) 
Where and How Can Pregnant Women Get Addiction Treatment?
For pregnant women, there is hope to safely overcome their addiction to drugs and alcohol without posing a greater threat to their babies. You care about your baby's health and seeking the help of an addiction treatment program is a positive first step in providing yourself and your baby with the best chances of a healthy, new life together. 
It is important that pregnant women speak to their physician before entering into addiction treatment including drug or alcohol detox and rehab. Your doctor will be able to assess your current health and the health of your unborn baby which will allow them to provide you with appropriate medical advice and guidance for the appropriate next steps in your recovery journey. 
The first step in an addiction recovery process is to relieve the body of the physical dependency that has been developed on drugs and alcohol. This is typically done within a drug or alcohol detox program that offers the onsite medical supervision of nurses and doctors specializing in safe, detox practices. While a pregnant woman is undergoing detox, it is crucial that you have the consistent supervision of medical professionals that will maintain her safety and the safety of her unborn baby. Depending on the substance that a pregnant woman is addicted to, there are specific risks associated with detox. For women overcoming alcohol addiction, there is a significant risk of miscarriage while in alcohol detox. Having the expert advice and guidance of a doctor during this time while maintaining the safety of the pregnant woman and unborn baby. If pregnant women are engaging in opioid abuse and begin their drug detox, there are specific treatment approaches that are needed for safe tapering off of opioids. In some cases, women are able to engage in methadone or suboxone treatment when a doctor deems it to be appropriate and safe for the mother and baby. 
What are Some Proven and Effective Treatments for Opioid Addiction?
Once a drug or alcohol detox program has been successfully completed, the next step in the recovery process is to participate in drug or alcohol rehab. This phase of your addiction recovery process is centered around gaining an understanding of your underlying causes of addiction with the support of evidence-based therapy methods. In order to ensure that you are able to have long-lasting success in addiction recovery, it is important that you heal from the emotions or traumas that have been contributing to your addiction while also gaining tools for relapse prevention that will support you in managing any presenting triggers. As a new mother, there will be new stressors in life and it is important that women are provided with effective coping strategies that will enable them to process their emotions without feeling triggered to return to substance abuse as a method of self-medicating. Addiction treatment will support pregnant women in developing life skills and relapse prevention methods that will ensure that your health and the baby's health and well-being will be taken care of and maintained. 
Preparing for Addiction Treatment While Pregnant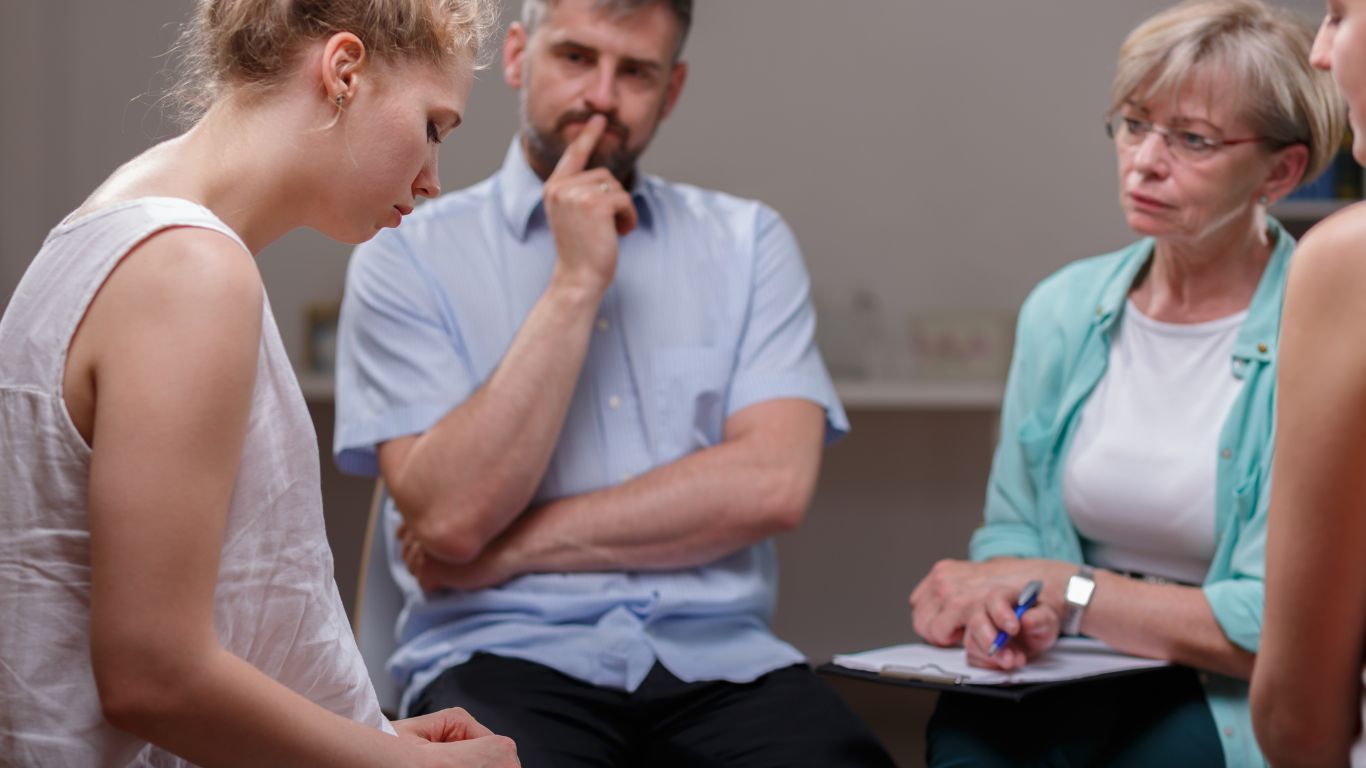 After making the decision that you are ready to seek help within an addiction treatment program, you want to be prepared for this upcoming journey toward health, wellness, and recovery. As a pregnant woman, you have not only yourself to consider but the health of your unborn baby. Finding an appropriate and safe option for addiction treatment is critical for your success in healing from addiction and restoring your and your baby's health from the impacts of addiction. 
Before choosing the addiction treatment center that you attend, it is important that you take the advice of your doctor to access specialized treatment methods that are centered around your individual needs and the prenatal needs of your baby. Addiction treatment is offered in many different formats and there are certain specialized approaches that are intended to be safe options for pregnant women. There are individual factors that will need to be considered when choosing an alcohol or drug detox or rehab program. For many individuals that are living with an active addiction to drugs and alcohol, there are other co-occurring disorders that are impacting or influencing your addictive behaviors including mental health or behavioral health disorders. Ensuring that your treatment program offers specific comprehensive treatment methods that will target healing from your mental health disorders while also offering treatment approaches for substance use disorders. There is also an increased chance of individuals living with addiction having a history of trauma that will need to be safely addressed through specific trauma-informed therapy methods. 
For pregnant women, there are specific treatment plans that have been proven to be effective methods of addiction treatment for both mother and baby. These treatment plans should include:
Evidence-based addiction therapy approaches 

Prenatal care from physicians 

Pregnancy education and parenting classes or education 

A comprehensive treatment plan that includes restoring the physical health of the mother, and reducing the risks for the unborn baby through safe detox practices, proper mental health or psychiatric services, and holistic therapies

Supports offered for referrals for aftercare for mother and baby including housing, child care, and subsidies 
As you look into an addiction treatment program, take the time to speak with the admission team to get an understanding of the treatment plans offered and ensure that you and your baby will be well taken care of as you overcome your substance abuse to embrace life in addiction recovery. 
What Can I Expect After Completing Addiction Treatment While Pregnant?
Healing from addiction is a long-term commitment that occurs in various stages of your recovery. Attending an addiction treatment program is one of the first phases of your healing journey. During addiction treatment, patients are provided with a number of tools that will foster long-term addiction recovery. After completing your treatment program, it is time for you to take what you have learned and apply it to your day-to-day life. This is a time when you need emotional support and guidance more than ever as you set out to establish a new lifestyle in sobriety. That is why patients are encouraged to participate in aftercare programs after drug or alcohol rehab to allow them to receive the support they need to obtain their goals of living in addiction recovery.
After attending an inpatient rehab program, some patients may choose to participate in outpatient treatment programs such as an intensive outpatient or partial hospitalization program. Both options for outpatient treatment options offer patients a great stepping stone from the structured environment of inpatient rehab. An outpatient program offers ongoing support from addiction therapists and medical staff as you transition back into your home environment and begin taking the steps to establish your new life in sobriety. For pregnant women, an outpatient treatment program can offer extended emotional support and ongoing medical supervision to ensure you and your baby's health are being maintained throughout your recovery.
During your early addiction recovery, it is important that you continue to check in with your doctor to assess the improvements in your physical health and your baby's prenatal development. Your doctor will be able to inform you of options for care for your newborn including breastfeeding options. If you give birth shortly after ending your use of drugs or alcohol, there is a chance your breast milk may have remnants of substances within it making it unsafe for your baby. Your physician will be able to advise you on effective methods for care for your baby along with additional steps you can take to continue to restore your health while nourishing your child within your womb.
In order to stay connected to their goals for addiction recovery, patients are often encouraged to participate in aftercare programming. While you are in addiction treatment, your counselor may help you establish an aftercare plan that will suit you and your lifestyle. Pregnant women may participate in aftercare programs such as 12-step recovery groups, prenatal classes, continued counseling, parenting classes or education groups, and developing support systems within the recovery community that will foster recovery and optimal health for you and your baby.
Struggling with Drug and Alcohol Addiction While Pregnant? TruPath Can Help.
At TruPath we believe that everyone has the right to heal from drug or alcohol addiction. We understand that there can be societal judgments on pregnancy and addiction and our team wants to provide a safe, supportive environment that is free of any judgments to allow you to heal from your addiction with the dignity and respect that you deserve. Your addiction began and progressed for reasons that are personal to you and our team values offering each patient an individualized treatment plan that will be centered around the unique needs of you and your baby. 
Our dynamic and diverse team at TruPath is highly qualified and trained in safe detox and treatment practices that will support pregnant women and their babies in safely overcoming the impacts of substance abuse. Throughout our full continuum of care, patients are supported in medical detox practices, inpatient drug or alcohol rehab, outpatient treatment, and aftercare planning that will support them in every phase of their addiction recovery. Our team understands that healing from addiction can come with a number of emotions and our team is dedicated to being alongside you every step of the way in your healing journey to ensure you have the appropriate levels of care to heal from your root causes of addiction and develop a new lifestyle in addiction recovery. Our admission team is available 24 hours a day to take your call to begin your recovery program. Speak with our team to have any questions answered about your addiction treatment program and start your road to recovery now.